In 1776, as a plucky group of colonies girded itself for war against the world's preeminent power, Thomas Paine wrote that the "summer soldier and the sunshine patriot will, in crisis, shrink from the service of their country; but he that stands by it now, deserves the love and thanks of man and woman." 
While I concede it is hyperbole to suggest that "these are the times that try men's [and women's] souls," I think we can all agree that the fate of intercollegiate athletics rests on a fulcrum, and we're all waiting to see which way it pivots. For some, the lever has already fallen, as throughout the country, sports are being eliminated, employees are being furloughed or laid off and, in the most extreme cases, institutions are being shuttered. If you're like me, this turbulent time is made even more daunting by the uncertainty and the lack of control. In an industry that relies on organization, how do we lead when our staff, coaches and student-athletes are spread throughout the country? In a position that commands preparation, how do we manage when the past is no longer precedent? 
In short, by controlling what we can, accepting what we can't and showing compassion throughout. Here are five leadership tenets I have learned, relearned and relied on during the COVID-19 crisis. 
Organizational Integrity
In a situation where information is changing as quickly as you can disseminate it, your organizational integrity is put to the test. If there are flaws in your crisis management plan — whether they're in the chain of communication, the organizational chart or the prioritization of tasks — they will be exposed. Thankfully, at my previous institution, one of our core priorities the previous year was risk management. So, having a ready-made plan, even if it didn't specifically cover a pandemic, allowed us to immediately establish a crisis management team, assign responsibilities, distill and deliver information and begin calculating a plan, adjusting as needed.
Beyond having a solid organizational infrastructure in place, it has been crucial to establish a routine for our staff, coaches and student-athletes who have been thrust into this new normal. In a period beset by uncertainty, developing and following a routine eases anxiety, organizes your day, promotes mental discipline and eliminates uncertainty. It allows you to seize back some of the control you lost. 
The poet W.H. Auden once wrote that "routine, in an intelligent man [or woman], is a sign of ambition. … The surest way to discipline passion is to discipline time: Decide what you want or ought to do during the day, then always do it at exactly the same moment every day, and passion will give you no trouble."
While it may not be necessary to regard routine so dogmatically, organization is the antidote to chaos.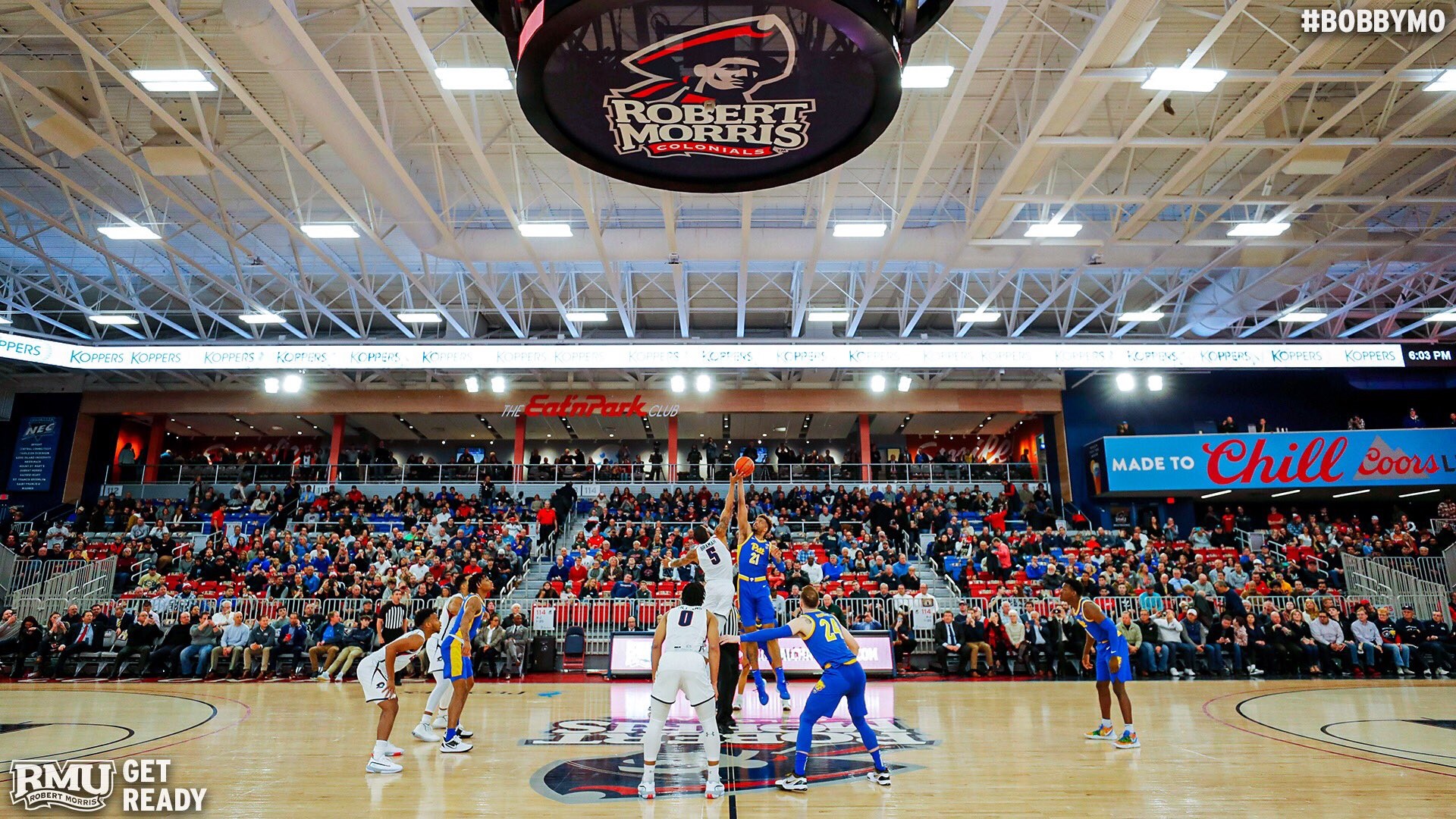 (Over)communication Is Paramount
If organization is the antidote to chaos, then information is the elixir for uncertainty, and the two work hand-in-hand. One of the first priorities of our crisis management plan was to implement a communication tree to ensure everyone was receiving the most current and pertinent information. This proved to be particularly important upon learning that one of the officials of our men's basketball championship game had tested positive for COVID-19. Once we discerned that about 16 constituent groups, including over 100 courtside season ticket holders and donors, our cheerleaders and the student section were located adjacent courtside for the game, we were able to quickly reach out to those who may have been impacted. 
One great thing about this process is the media. One bad thing about this process is the media. There is simply no way to ignore or minimize — nor would we want to — the troubles that schools and athletic departments throughout the country are facing. When a DI institution eliminates a sport or furloughs staff, it's going to have an impact. In addition to communicating clearly and effectively, staying engaged and keeping your staff, coaches and student-athletes informed will not only reinforce your message to them, it will alleviate to any extent possible the panic and uncertainty they may be feeling. Here, honesty and transparency are of the utmost importance. The reality which is facing us demands it. 
Collaborate
We don't have to have all the answers, but we have to assemble a team that can find them. Another of the top priorities in our crisis management plan was to tap our medical and legal teams to inform all of our decisions. This collaboration can and should extend beyond our own campuses. There are a lot of smart people in higher education. We have a sister institution down the road in Pitt with one of the best medical schools in the country. We've been able to rely on them for answers we may not have. We're also fortunate to have a president who has great relationships with his peers at Harvard and Johns Hopkins, which greatly expands our resource base.
Whether you're dealing with issues relating to medical, budget, student welfare, mental health or any other challenges that may arise, utilizing all of your university's resources and tapping into informational veins outside your campus can ease your burden and better serve your constituents. One positive that has come out of this crisis is the dissolution of silos as we all work together because no one goes through a crisis alone. 
Set The Tone
As I mentioned, the coronavirus news cycle is ubiquitous, especially as it relates to our industry. The enterprises of higher education and collegiate sports are among the most vulnerable to COVID-19's financial fallout. As such, it is important to exhibit patience, calmness and decisiveness. This is where I'd like to tip my cap to President Howard. Not only is he extremely intelligent, he is not afraid to make a decision and he includes his people. He's engaging, and he has a high political IQ. He engages with donors and trustees and is a very visible presence on campus and at athletic events. His leadership style and ability not only takes pressure off of me, it sets the tone for our university. It helps me foster a culture of organization, collaboration and decisiveness within the athletic department. 
I've been fortunate to work with some really great presidents, but I would not have taken this job if he was not the president.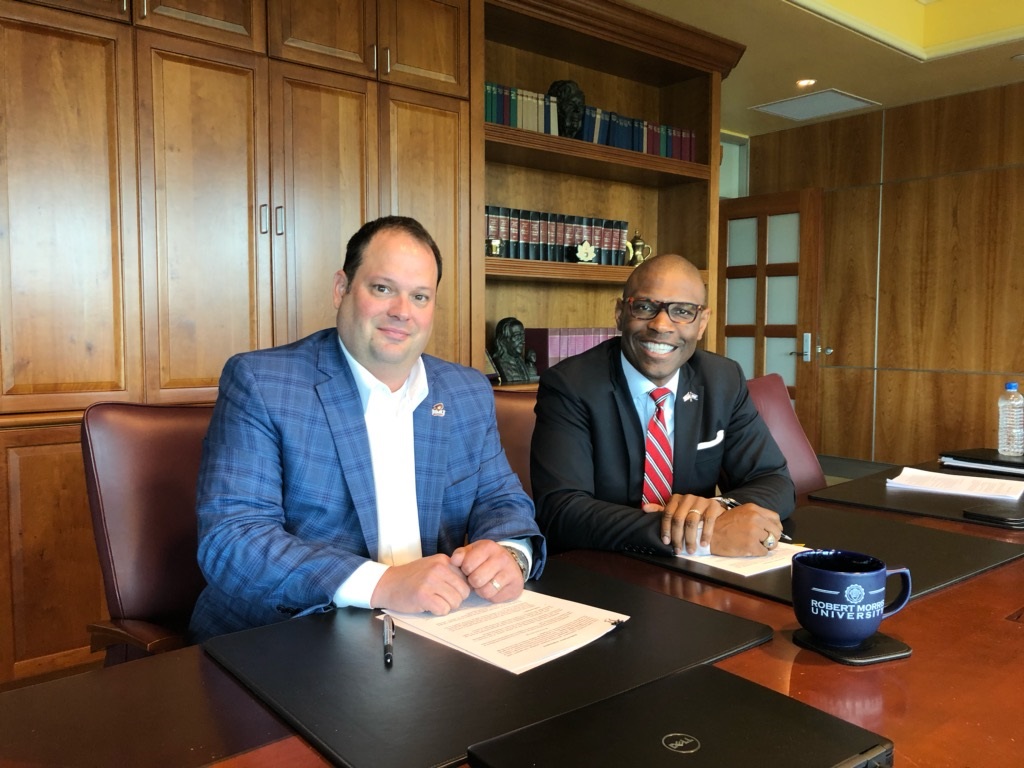 Be Authentic and Show Compassion
Author Jon Gordon has remarked that "culture is led from the top down, but it is given life from the bottom up". When communicating, it is a critical mistake to do so only at the top. If you're communicating only at the top, you may not be sending the right message. Establishing a culture which values compassion will help ensure that we don't move backwards when we come out the other side of this crisis. 
I'm heartened by the selflessness I've witnessed during this time. We all understand that this is bigger than our individual departments or our singular ambitions. We often fall back on what we know, but I believe we will carry over the positive momentum into our operations and hopefully our daily lives with the understanding that a rising tide lifts all ships. If we can commit to divining at least that bit of positivity from this tragic and trying time, then perhaps the sacrifices and hardships endured by so many will not have been in vain.