It's probably the worse kept secret in America that social media and digital continues to define the college athletics and professional sports landscape.
In fact, we are at the height of what I like to call the sports digital gold rush. 
The digital gold rush is being created as large numbers of sports brands and influencers around the country take to social media in greater numbers to target and engage directly in one-to-one communications with consumers. 
Social media is creating a wealth of new career opportunities in sports. 
Social media and digital are helping to fuel the college athletics digital and social sector as brands are creating internal creative agencies or adding new positions to existing content teams in order to increase content production. 
From graphic designers to videographers to creative directors, the social space is also where sports creatives go to showcase themselves and whatever talents they may have. 
There isn't a shortage of jobs. 
The sports digital gold rush is increasing demand for creatives which appears to be outpacing the current talent in the areas of graphic designer, photography, videography, creative management, social media managers, and digital strategy. 
And the phenomenon also presents a new set of challenges as sports creatives are now faced with making some tough choices about their career. 
In this Sports Creatives Experts' Roundtable , we reached out a few who serve in the unique position across college athletics and professional sports to explore how to determine whether to stay in a position or whether it's time to leave for a new job opportunity. 
The game has changed. 
In today's sports creatives job market, some hiring employers are now reaching out directly to candidates about new job openings.
Brian Wagner – Digital Strategy and Creative Lead – Michigan
Philosophically, I think the industry hasn't changed all that much. First of all – I think connections and relationships with people is not to be underestimated. I have gotten all my jobs through people I know – or even people who know people. These days, you don't just apply for a job blindly and expect to get it.  
I believe that will continue to be the way it is going forward. And in today's world of social media it's even easier to connect with more and more people around the industry.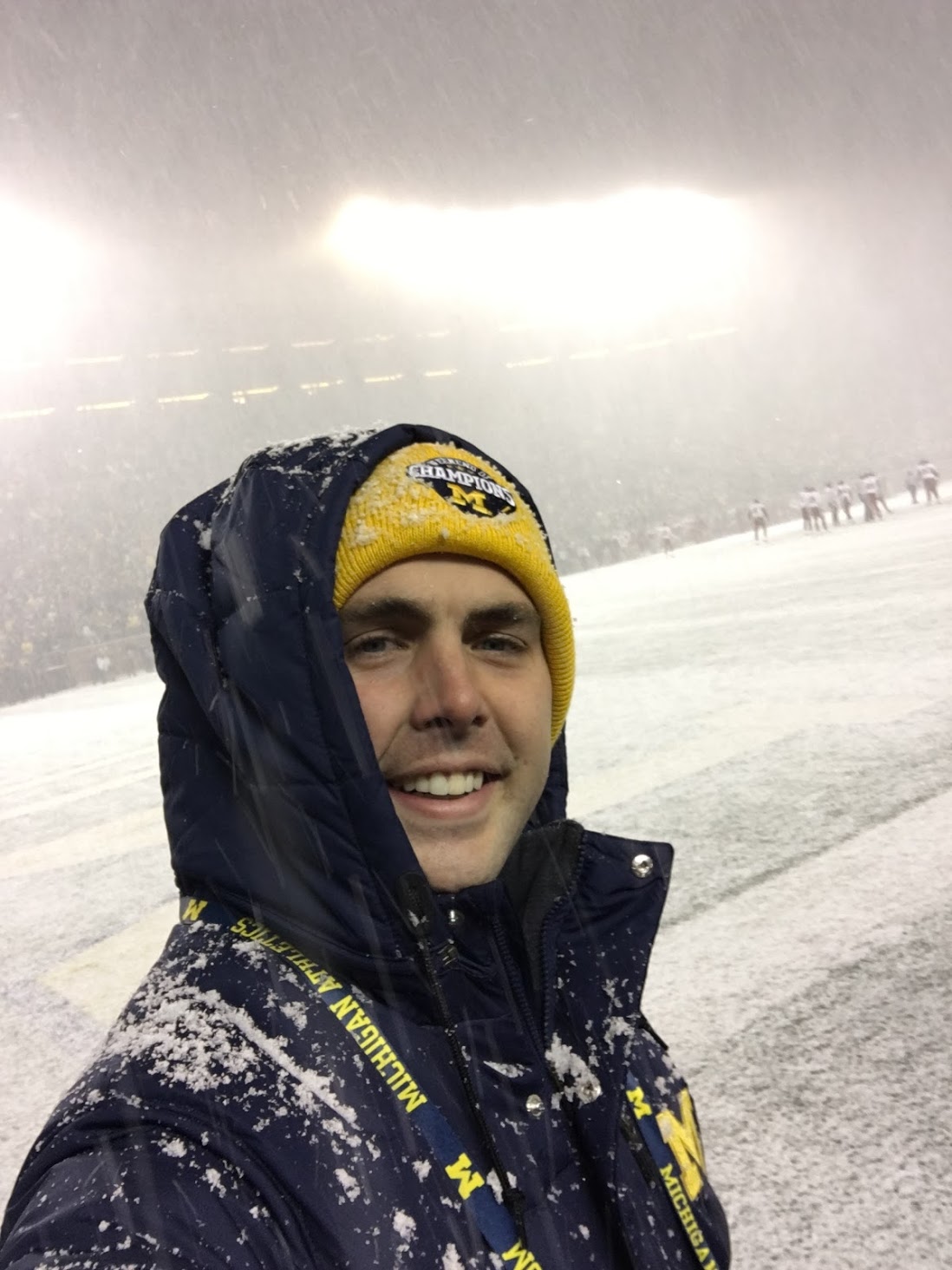 Personally, when I'm making a decision like this, there are a number of factors that would lead me to leave or stay in a position and whether or not they meet my needs; those being: organization culture, room for growth and a long-term vision, quality of life, family buy-in and relationships. 
Chanelle Walker – Director of Creative Media for Football – North Carolina State
One of the main reasons I decided to accept the position at Baylor is because I wanted to work with Joe [Joe Gonzales, Baylor Athletics]. I had been following his work for a while, so I knew I could learn a lot from him and grow as a designer. 
I wasn't looking to leave Baylor, but the main reason I left is because I wanted to be closer to my family. 
Another reason I decided to take this opportunity is I knew it was going to push me more since my role was expanding. 
At Baylor, I was doing social content but at State I'm responsible for social content and recruiting content.
Caten Hyde – Associate Athletics Director for Creative Development – Texas
Making a move is obviously a tough decision. There are just so many factors that play into it. If I had to put my decision factors into just a handful of categories, I would choose these:
Opportunity to lead: I wanted to lead a team and help set the creative direction and vision for an athletic department.  This may not be for everyone but it was important to me.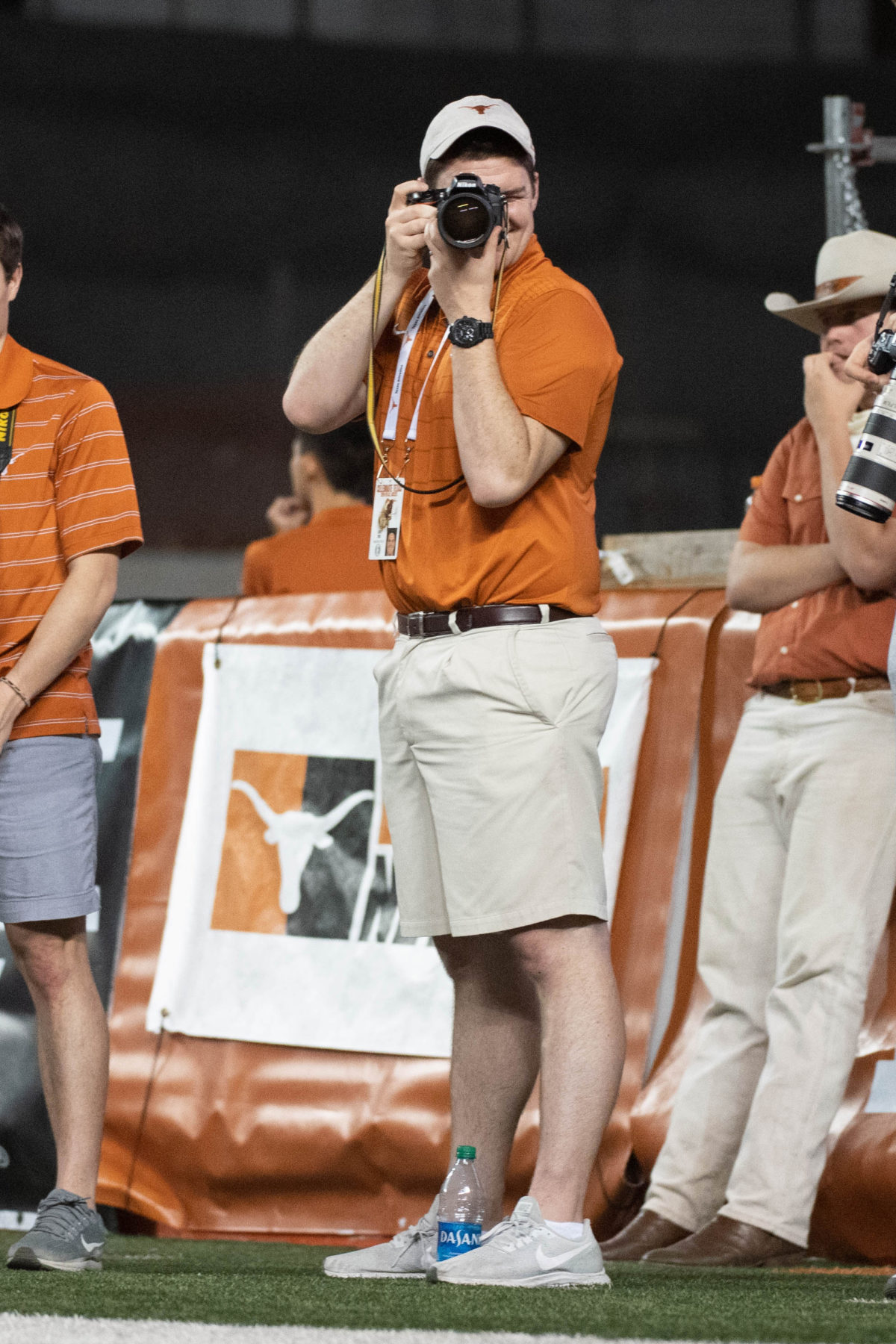 Brand: It was an incredible opportunity to make a career jump without having to take a step back from a brand recognition standpoint. I even made a note of FOX Sports' "Greatest Logos in Sports" article in my interview preparation. This is probably applicable to almost everyone. Nobody really wants to have to take a step backwards in the brand power department.
Location: Austin is a city that my wife and I were ready to give a shot. Austin being only about 3 hours from Fort Worth and both of our families was a huge factor. For us, we didn't feel like there would be a better opportunity closer, or in a better city.
This may not be for everyone either. Whether it's a small college town or a sprawling city, it is worth considering how that aligns with your lifestyle for those few nights and weekends you manage to not be in the office or at the stadium. Don't forget about traffic and cost of living either.
If you already have a job and another organization offers you a position how do you assess the new career opportunity and whether the organization's culture and supervisor are a good fit? 
Wagner (Michigan): It's about honesty, transparency and conversation. The culture has to be beyond a good fit for me as I can't imagine making a move and not being happy in my day-to-day. In regards to honesty and transparency I value accurate feedback so I can get a good grasp on what the potentially new position offers and how it aligns with my family's and my needs. 
Walker (NC State): I reach out to other employees of the organization and ask them questions about the work environment and creative culture.
Hyde (Texas): This is a great question. You just have to ask various stakeholders (often on the interview panel) what they are looking for from the position. Staff members from the communications department will likely answer differently than the marketing department staffers, the trademark and licensing team members and so on. Their answers will likely even differ from the job description. Make notes of those differences. From there, you have to evaluate how it aligns with your skillset, creative vision and ultimately, your career goals.
Making a change is stressful and taking a new position does not come without its own set of risk for sports creatives. What do look for or questions did you ask to prospective employers to determine how you fit into the organization and how the new opportunity fits with your career path? 
Walker (NC State): I usually ask about the success of previous people in my role and reasons why they decided to leave. 
I also try to see how they value creatives. Do they under the creative process? If not, are they willing to learn? Will we have a budget for new equipment?  
Wagner (Michigan): Some of my favorite questions to ask as an interviewer are:
-If I asked some of your co-workers what is it like to work with you, what would they say?
-What is the most exciting project that you've ever worked on?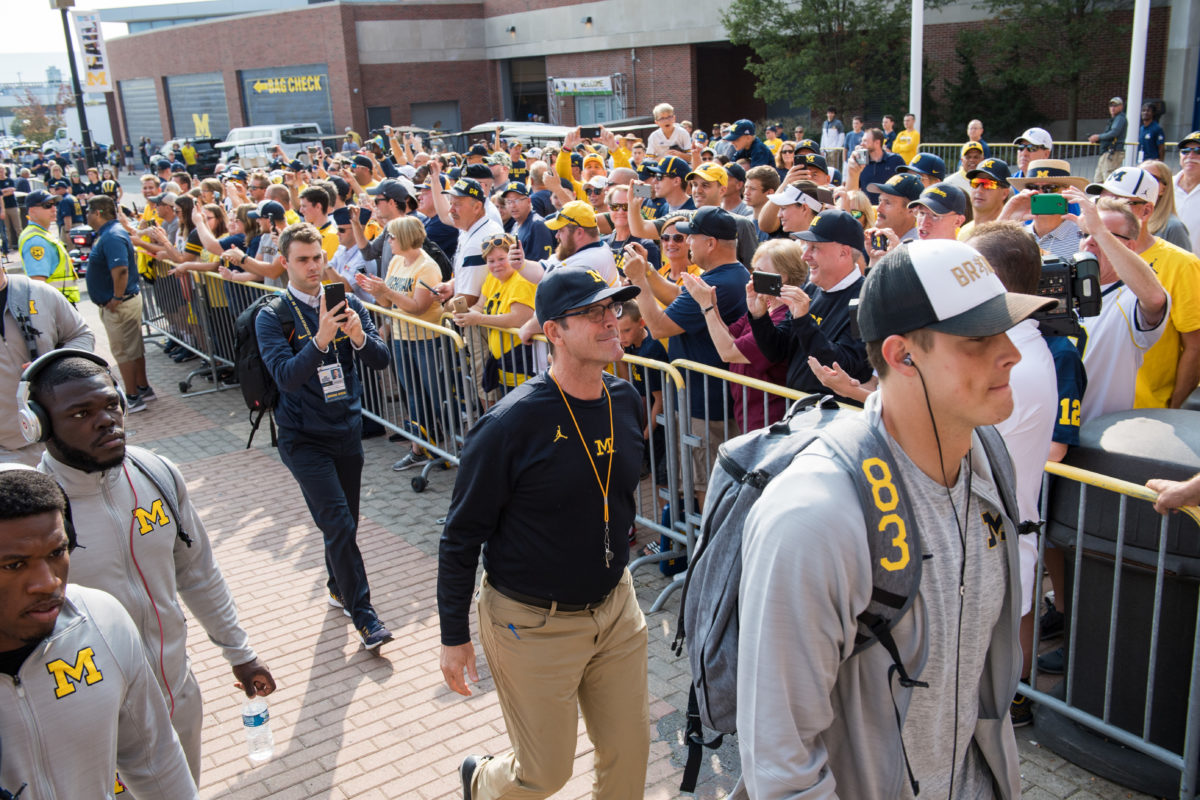 -What is the ONE thing you would bring to our office that sets you apart? 
-If you got the perfect person in this role, what would that look like?
-What are the biggest challenges facing this role?
-What is the culture like at ___? 
Hyde (Texas): How much time do you have to implement new policies, procedures and creative? 
How long is this implementation going to take? Is there complete buy-in from the administration? 
Ask what the administration's plan is to grow and invest in the creative department. Is it more positions? New equipment? 
Or is it even just a willingness to try something new and avoid the dreaded "this is the way we've always done it" mindset.
For me personally, it was clear that the administration at Texas was willing to try new things. For example, this would involve upgrading equipment and they were OK with that. And shortly after I started, we were able to make some key purchases.
In a previous interview with a professional team, I asked the interviewer to describe their work culture. He said that they were like a startup that happened to be a major sports organization. I loved that mindset and felt that it was worth sharing. That spoke volumes to me about how creative was embraced there.
You should always ask: what skills or experience do the other candidates have that I don't? I'd also recommend always asking what opportunities there are for growth in that role.
Is it just about money? You can't overlook the salary that will accompany a new opportunity. What other compensating factors did you look when you did ultimately take a new position? 
Wagner (Michigan): Money is an important factor (you can't lie and say it's not) – but it's also about the quality of life, which brings in the other factors like: surrounding town, community, relationships within the workplace, etc. 
Walker (NC State): When I first started off, I didn't really care about the money because I genuinely enjoy what I do. Plus, you're also trying to get your foot in the industry so you have to take what you can get. Now, that I've been in this industry for a few years plus the number of hours that creatives work, I definitely take money into consideration but I wouldn't say it's a deal breaker. 
Hyde (Texas): Finances obviously matter, whether you are a solo act or you're supporting a family. I'd encourage people to remember that moving often costs lots of money. Are you moving across the country or a short drive away? Do you have to break a lease or sell a house? It's worth asking if they can help you out if there's not a clear relocation policy in place. Even one-way mileage is huge. 
A few free days in between jobs can go a long way as well; It's hard to get your life in order when you're taking a new job that involves plenty of nights and weekends. Make sure you have some flexibility early on or you'll never get your Wi-Fi set up at home.
There are a plethora of new sports creatives job opportunities. If you decided to stay put what the contributing factors in making that decision?
Walker (NC State): The location and the opportunity for my role to expand is important to me. If can go grow where I'm at, then there's no reason for me to leave.
Wagner (Michigan): Kind of like what I said before, in terms of quality of life. If I determine the quality of life is better currently as opposed to a potentially new location, I would stay put. There's a bit of a non-scientific formula that I would weigh with my family. 
Hyde (Texas): This is not applicable to me but I will say this: Never underestimate your familiarity and level of comfort with your current job. Don't forget that starting a new job with a new team at a new place is hard. As you already know, it takes several practices, games and events, if not a whole season, to learn your new role.
What is something that creatives may fail to consider when taking a new opportunity that you have found to be important when considering a new job opportunity?
Walker (NC State):  I think it's important to see how much the program values creatives. 
Wagner (Michigan): I think the biggest thing is, if they want to grow they will need to step out of their comfort zone. We all like to create and to grind, that's for sure. But if there is a desire to grow into leadership roles, that individual will have to learn how to deal with people, managing themselves, strategy, organization, etc. 
Hyde (Texas):  Patience. What is your level of patience? Remember that you have to learn a new job, a new team, new coworkers AND a new fanbase. Have patience with yourself. You are going to make incorrect decisions until you learn your way. It's ok. Own it. Acknowledge those missteps with your team. They likely understand, even if they are frustrated at the time. 
When you take a new job, for lack of a better term, you are betting on yourself. Consider what you are already familiar with in your potential new role. It could be the conference that you're playing in, a coach you've worked with in the past or maybe it's even your boss. 
I was fortunate enough to have worked with our Athletic Director Chris Del Conte and Executive Sr. Associate AD for External Affairs Drew Martin previously at TCU. Knowing them prior to taking this job was big for me and my level of comfort.
Separate from these questions, I would encourage people to not shy away from asking for advice, even if it's from their current supervisor. "I think this is something I would be interested in. What do you think?" is a way to loop them in and gather insight. They may know something that you don't. Or, they may have already put in a good word for you when asked.